Domestic violence injunctions are taken quite seriously in the state of Florida. They involve a two-step process. The first step consists of a court deciding if a temporary injunction, or restraining order, is needed while they consider whether a final injunction is necessary. The temporary injunction usually only lasts a few days, typically until the date of the hearing, but it is as powerful as a final injunction. For the alleged victim of the abuse, it's dangerous to allow your temporary restraining order to expire. If there's a threat of violence, it's vital to keep your paperwork up-to-date to protect yourself.
What Happens When You Apply for an Injunction?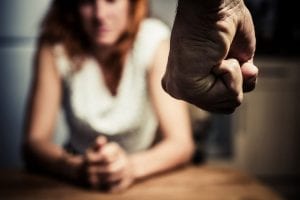 When you first apply for an injunction for an order of protection against domestic violence, the court will issue a temporary restraining order that may last up until the date of the hearing for the final order of protection. The court does not notify the Respondent, or the party against whom the injunction is filed. The Respondent may have just a few days to prepare the case he will present at the final injunction hearing. 
When the final injunction hearing begins, the court listens to both sides to determine if the Petitioner requires a permanent order for protection. At this hearing, the Respondent must present his case to fight back against the injunction. While a civil order, an injunction for protection against domestic violence can have consequences on respondents very similar to those of criminal charges. Therefore, the hearing seeks to limit the chance of a false accusation.
Both sides present their case to the judge as to why the injunction is or is not needed. Ultimately, the court decides whether to issue a permanent restraining order. This final injunction can either be without a deadline, or it may have an expiration date. For those who wish to appeal their order, it may seem impossible to do so after the injunction has expired. That is not the case.
What to do When Injunctions Expire
Generally, injunctions are temporary order and an individual needs to go to court and allow a judge to decide if it's necessary to have a permanent restraining order in your case. Therefore, all initial injunctions have an expiration date. It is up to the victim to either allow the documents to expire or take the matter in front of a jury to receive more stable protection.
For the Respondent, even when an injunction against you expires, there are still legal ramifications. You'll have that matter on your record and it may damage your ability to hold certain professional positions, prohibit you from owning a firearm, and cause damage to your case should you seek custody over any children.
If you want to remove or extend an order of protection, it's best to contact a lawyer. Defense attorneys with experience fighting against injunctions have the legal expertise necessary to walk you through the next steps in your situation. Each situation is different, and the minor details can affect your case in serious ways. Most injunctions only last 15 days, but stay on the record forever. Speak to a lawyer to figure out what you need to do to avoid creating more problems for yourself.
Hire an Orlando Injunctions Defense Lawyer
Appealing an injunction is possible with the right defense. Call the dedicated and friendly attorneys at Fighter Law for a free initial consultation at 407-344-4837. Attorney Thomas Feiter is a Board-Certified and AV Rated Preeminent criminal defense lawyer who can help you seek an injunction or preserve your reputation. Our team has decades of experience assisting Florida residents find resolutions to their domestic violence cases.
Share: