Florida police do not take allegations of criminal offenses lightly, especially when those accused work for the state. Those charged with crimes could end up facing serious penalties, including jail time. Because of this, it's important to fully understand your rights and options and know that you can seek legal help even before you've been charged.
Florida police arrested a 32-year-old male for allegedly pressuring a woman to give him sexual favors in return for using his urine so she could pass a drug screening. This man was an investigator for the Florida Department of Children and Families. Police have charged him with criminal charges of bribery and other misconduct.
This alleged incident occurred at the home of a 22-year-old New Smyrna Beach mother. She told police that the DCF investigator told her he needed her urine sample to test it for drugs. That way, he could wrap up her case. The woman gave the investigator her urine sample, and it tested positive for drugs. According to the woman, the investigator said his supervisor would likely tell her probation officer about the positive drug results. He also allegedly said that he would give her his urine to help her pass the test, but that meant losing his job. So if he was going to do that for her, the woman said, she would have to do something to prove that she would keep quiet about this deal.
The woman told police that she recorded their conversation using her cellphone, but the DCF investigator saw what she was doing and made her delete it then requested she have sex with him. She said she took off her clothes but did not have sex with the investigator. Police say that he gave the woman his urine sample, and she signed the papers swearing that she passed the drug screen.
The woman says she called the investigator's supervisors at the DCF. The investigator resigned from his position and moved to another state. He allegedly admitted to doing everything the woman said.
That last sentence is very important in this case. The man confessed to committing a crime. What he may not have known is that you do not have to admit to anything if authorities confront you. You have the right to remain silent, and often it can help your case to exercise it.
Source: wftv.com9, "Former DCF investigator accused of soliciting sexual favors from woman he was helping," Sept., 14, 2012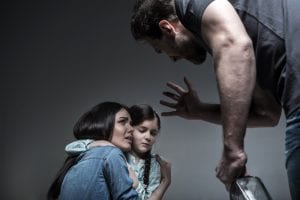 Share: