Florida Sexual Violence Injunctions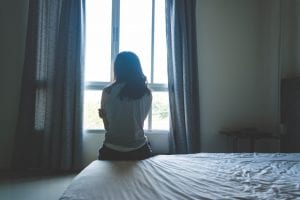 Victims of sexual violence in Florida have the right to seek an injunction for protection against further acts of violence, per §784.046 of the 2018 Florida Statutes. Sexual violence includes any sex act done using force against the victim's will or against a victim who cannot understand the nature of the act. Several actions may be considered sexually violent in nature, and a person may be wrongly accused of sexual violence. Both the petitioner and respondent in a sexual violence case have the right to legal representation.
An injunction for protection against sexual violence is a court order signed by a judge that can be served and enforced by law enforcement. The person seeking the injunction for protection is called the "petitioner" while the person against whom the injunction protects is known as the "respondent." An injunction for protection against sexual violence can have many negative effects on a respondent's life, which is why the courts thoroughly review all evidence during the injunction hearing.
Whether you seek an injunction or to defend yourself against one, a Florida injunction attorney with The Fighter Law Firm can help.
What Counts as Sexual Violence in Florida?
Sexual violence covers a broad range of sexual acts that occur against the other person's will. These acts may include:
Lewd or lascivious acts committed upon (or in the presence of) a person younger than 16

Luring or enticing a child

The sexual performance by a child

Any other forcible felony whereby a sexual act is committed or attempted
An attorney who advocates for victims of sexual violence is crucial to help locate and present evidence of such violence to the court. Without an attorney on your case, you could lose the opportunity to receive much-needed protection from repeat acts of violence in Florida.
Who Can Seek a Sexual Violence Injunction?
Sexual violence victims or the parent(s) of a minor who is a victim of sexual violence have standing to file a sexual violence injunction. Those who seek such an injunction must take two actions before the judge will sign the protective order.
The petitioner must have reported the incident to law enforcement

The petitioner must cooperate with law enforcement in any criminal proceeding pertaining to the sexual violence
An injunction for protection against sexual violence can have a massive ripple effect in the life of the respondent, which is why the courts may not so easily grant such an injunction. Alleged  victims of sexual violence are strongly encouraged to seek the aid of injunction attorneys in Orlando.
Fighting Allegations of Sexual Violence
If you're the subject of a sexual violence injunction in Florida, you should put up a fight to preserve your reputation and future. The team of defense attorneys at The Fighter Law Firm has years of experience helping those who are falsely accused of violence avoid the repercussions of protective orders.
Seek Qualified Legal Counsel for Sexual Violence Injunctions in Florida
The team of attorneys at Fighter Law have decades of combined experience helping individuals throughout Central Florida resolve matters pertaining to sexual violence injunctions. Attorney Thomas Feiter has been named the Florida Bar's Board Certified Lawyer of the Year in 2015 and is one of few attorneys in the area who is Board Certified in Criminal Trial Law by the Florida Bar and an AV Rated Preeminent Lawyer. Speak to him about your case with a free consultation when you call (407) FIGHTER (344-4837) or complete our contact form.