Auto Accidents
Car Accidents in Florida
Car accidents are no joke.  The injuries are real and you need to hire a lawyer with a good reputation and a history of successful outcomes and satisfied clients.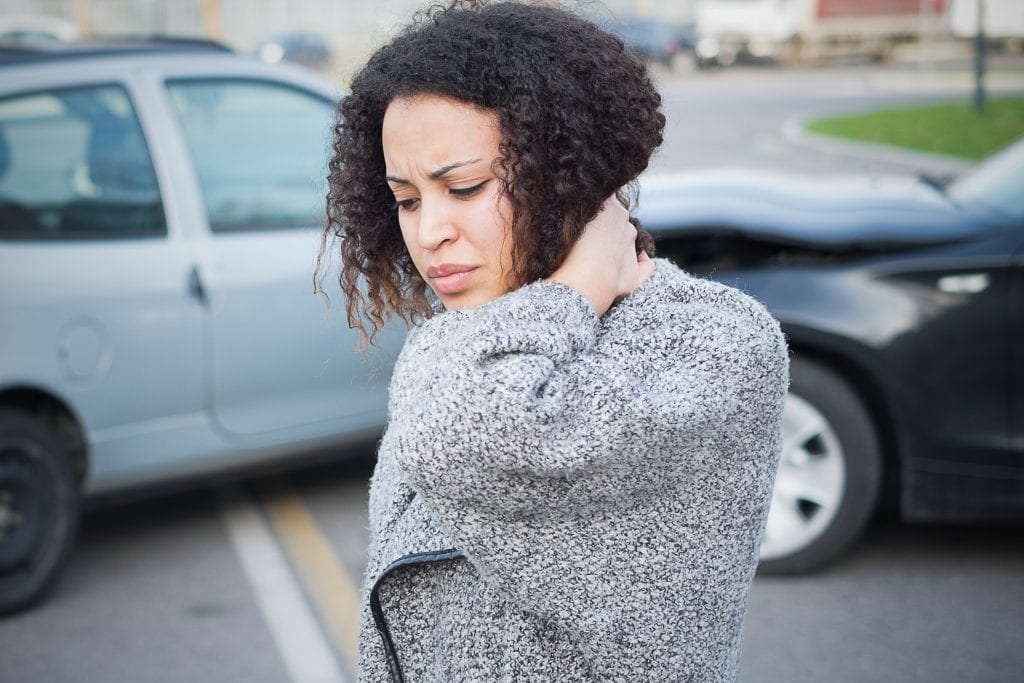 Florida has a large and diverse population, which equates to varying opinions when "rules of the road" are concerned. As a result, Florida ranked third in the country for automobile accidents in 2012, with 281,000 crashes and more than 2,400 fatalities. That's an average of 770 auto accidents a day, or, an accident every two seconds.
Of those accidents, nearly 50 percent of them resulted in injury or death. It is important to know the steps to take if you are injured in an accident and how an experienced personal injury attorney can help you in this situation.
Causes of Automobile Accidents in Florida
There are many causes of car accidents in Florida, but among the top are:
Driver operated the car in an aggressive, reckless manner;

Driver failed to yield to right of way; or

Alcohol and DUI accidents accounted for over 17,000 accidents and over a third of the fatalities in 2012.
Other common causes of car accidents in Florida include:
Distracted or inattentive driving – texting or talking on a cell phone;

Failure to follow traffic signals; and

Speeding.
Despite the heavy rain in Florida, bad weather only contributed to about six-and-a-half percent of all motor vehicle accidents in 2012.
Fault in a Car Accident
Most often, automobile accidents occur because a driver has been negligent, operating a vehicle in a careless and unsafe manner. A driver can be deemed negligent for ignoring traffic signals, violating speed limits, being preoccupied by distracting activities such as texting or talking on their phone. However, the burden of proving negligence in an accident is on the victim – so the importance of hiring the right attorney is apparent.  The injured party must prove that the driver caused the accident while being negligent behind the wheel, and their doing so caused injuries that deserve compensation.
At Fighter Law, we conduct a thorough investigation to identify the legal basis for your claims to quantify the damages that the injuries caused, including medical bills, loss of income and quality of life.
Determining Liability in an Auto Accident
There are many sources of evidence that can show liability in an accident. While the testimony of those directly involved and of witnesses that observed the accident are crucial, written reports from police, rescue and medical personnel are also very important. These can include:
Air ambulance transcripts and tapes

Ground ambulance reports

Red light camera footage

Police & paramedic reports

Hospital intake forms

Towing company reports
The attorneys at Fighter Law will collect all evidence pertaining to your case and retain the services of experts in the field (expert witnesses) to evaluate and translate technical police and medical reports for the judge and jury to understand.
What to do if you or a loved one has been injured in an accident
Report the accident
If your automobile accident involved injuries or property damage over $500, you must report it to the police department or the Florida Highway Patrol. If there are serious injuries or the accident caused an unsafe situation, call 911.
Gather information at the scene
If possible, get the name, phone number, address, vehicle make and model, license plate number and insurance information (carrier and policy number) from everyone involved. If there are passengers and/or witnesses, it is helpful to collect their information as well in the instance the accident results in a lawsuit.
File a claim with your insurance company
Even if you weren't responsible for the accident, you must file a claim with your insurance company. They will investigate your claim to determine fault and damage.
Seek medical treatment
You may just feel a little sore, but it's always a good idea to be checked out by a medical professional. Head, neck and back injuries are common, even in accidents occurring at low speeds, and can often become worse over time without treatment.
Consult a personal injury attorney
Fighter Law offers free consultation in the event of an accident, and you won't pay fees unless a settlement is won.
Choosing the Right Car Accident Lawyer
At The Fighter Law Firm, we believe that no one should have to suffer because of someone else's negligence or mistake. We dedicate our time to get to know your car accident case and aggressively pursue the information we need to ensure you collect the settlement you deserve for your injuries.  Your case is not just another case.  It is unique, and the evidence required to win your case is also unique.  We are committed to uncovering every detail and being available to you every step of the way.
We value customer service and explain our process during your consultation.  No high-pressure sales tactics from our law firm, what you see is what you get.  Call us at 407-344-4837 to set up your free consultation with an attorney – not a case worker.